We have proudly supported students interested in learning more about how to contribute to open source software development since 2005.
Google Summer of Code (2005-present)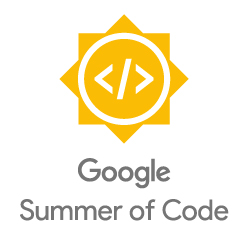 2021 is the 17th year of Google Summer of Code (GSoC). Google Summer of Code is a global, online program designed to welcome students into open source software development. GSoC gives students a structured way to participate in real software development and be a part of something special. GSoC keeps students programming and learning new skills during their summer break from school.
Students
For 2021 we have expanded eligibility to all students ages 18+ enrolled in post-secondary academic programs (including university programs, coding schools, community colleges, PhD and masters degree programs, etc.). Students spend 175 hours over 10 weeks working on a project under the guidance of mentors who are active contributors in the open source mentoring organization.
Students submit detailed project proposals to the organizations they'd like to work with. Participating organizations accept the best ideas and provide mentors to help students work with the project's team and codebase. All participating students receive stipends for their work on GSoC projects.
Mentors
Mentors are the heart of the GSoC program and the key to its success. In 2021 we have more than 115 mentors who have been mentoring students in the program for 9-14 years!
Goals
The ultimate goal of the GSoC program is to help and encourage participating students to become long-term contributors to open source development. Many students continue contributing to the organizations they worked with during their time in the program, go on to contribute to other open source projects, and even start their own open source projects.
As of 2021, more than 18,000 students from 111 countries have been accepted into the program, working with 746 organizations and more than 14,000 mentors from 124 countries, producing more than 38 million lines of code!
Google Code-in (2010-2020)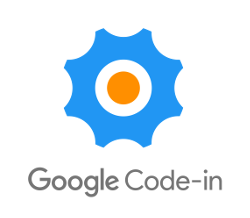 Google Code-in was our program introducing pre-university students ages 13-17 to the many ways they can contribute to open source software development.
During the ten years of Google Code-in, 14,798 teenagers from 117 countries and 6,008 schools completed a whopping 76,281 open source tasks with 63 open source organizations.
Over 10 years, 4300+ Mentors from 63 open source mentoring organizations spent countless hours carefully creating tasks that were approachable for students who were new to both software development and specifically open source. Students were taught one of the most valuable lessons of all—everyone can contribute to open source software—you don't have to be a coder to contribute. From documentation to research, training, design, outreach, quality assurance and coding, there was something for any student interested in learning about this thing called open source.