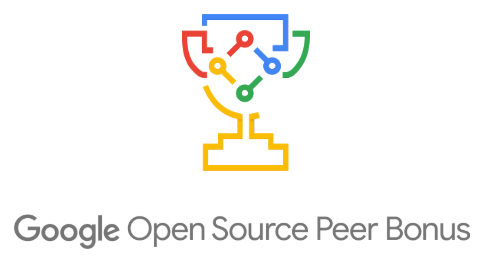 In the same way that a Google Peer Bonus is used to recognize a fellow Googler who has gone above and beyond, an Open Source Peer Bonus recognizes external people who have made exceptional contributions to open source. Googlers can nominate contributors who they feel deserve our recognition (and some cash)!
It takes many skill sets to create open source software and historically the spotlight has focused on developers. We encourage Googlers to nominate all types of contributors, including:
Technical writers
User experience and graphic designers
Community managers and marketers
Mentors and educators
Front- and back-end developers
Ops and security experts
Awardees from previous cycles can be seen on the public Google Open Source Blog.
Nominate
Whom can I nominate?
External and awesome FOSS contributors
Over 18 years old
Contributors globally, except those in any of the currently embargoed countries
Do not nominate:
Google employees, interns or TVCs
Federal government or public university employees in the United States
FAQ
What if the person I want to nominate has been nominated before? Can they receive another peer bonus?
Yes. But keep in mind we are always looking for new contributors! Also, a single person can not be awarded more than twice per year due to tax restrictions.
How many people can I nominate each round?
Each Googler can nominate up to three people per round. Please do not nominate someone more than once.
What award will the nominee get if they are approved by the OSPO team?
After the review process, the awardee will receive a prepaid debit card and an award letter. However due to various legal and other restrictions we may not be able to send the money to all awardees. We'll still send them an award letter expressing our appreciation for their work.