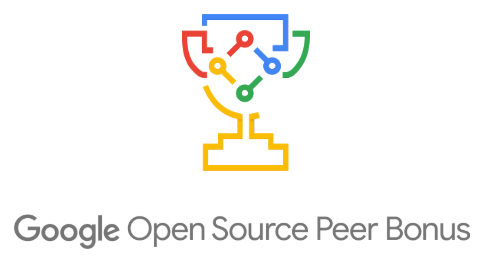 Congratulations! You've been selected to receive a Google Open Source Peer Bonus.
At Google, Googlers can give each other a Peer Bonus for going above and beyond their normal duties. It's a way we can recognize the exceptional work of our co-workers. Open Source Peer Bonuses have the same goal: recognizing exceptional work. Googlers help select open source contributors from outside of the company so that we can celebrate and reward their work.
Thank you for your significant contributions to open source! As a token of our appreciation, we would like to send you a pre-paid debit card, and, with your permission, we will thank you publicly in a blog post. You can learn about past winners and what they did on the Google Open Source blog.
In order to receive your award, you need to provide some additional information via a non-Google form.1
If you have any questions, please email ospb-support@google.com.
---
Information you provide in the form will be stored on a Salesforce operated server. All prepaid debit cards are issued through our payment vendor, Payoneer. You will receive an email with detailed instructions after you submit your responses on the registration form. ↩